Introduction
MDU also known as Maharshi Dayanand University is named after saint Dayanand Sarswati. University came in existence in 1975. When the Legislative Assembly of Haryana wants to promote higher education in the state. But now this University is giving education to more than 170,000 students. Students from others States also come to study in MDU because of their positive environment.
Courses and Fees Structure
Here is the list of courses provided by The University along with their fee structure
| Sr. No. | Courses | Fees | Eligibility |
| --- | --- | --- | --- |
| 1 | B.P.Ed | ₹28,424 (1st Year Fees) | 10+2 or Graduation |
| 2 | B.Sc + M.Sc | ₹8,144 (1st Year Fees) | 10+2 |
| 3 | M.Sc | ₹11,315 (1st Year Fees) | Graduation with 50% + MDUCEE |
| 4 | B.Tech | ₹71,112 (1st Year Fees) | 10+2 with 75% + JEE Main |
| 5 | MBA | ₹39,742 (1st Year Fees) | Graduation with 50% + CAT |
| 6 | MBA + BBA | ₹40,592 (1st Year Fees) | 10+2 |
| 7 | BFA + MFA | ₹21,562 (1st Year Fees) | 10+2 |
| 8 | More Courses | Click here | |
Admission Process
MDU is one of notable universities in India. And The University provides a lot of UG and PG courses along with several Diploma and Certificate Courses. Usually, UG admission to the University is based on the Merit list . And admission in other courses is done by entrance exam, Merit, interview along with counseling.
Diploma Admissions
The University provides a lot of Diploma courses in various fields and the duration of these courses is around 1 Year.
| Sr. No. | Courses | Total Seats | Eligibility |
| --- | --- | --- | --- |
| 1 | Diploma in Harmonium | 30 | Aspirants must have scored at least 45% marks in 10+2 from Board of School Education Haryana, Bhiwani, or any another government institution. |
| 2 | Diploma in Tabla | 30 | Candidate must have a certificate in French with at least 45% marks |
| 3 | Diploma in French | 25 | 10+2 from Board of School Education Haryana, Bhiwani with French as one of the subjects with 45% marks. |
UG Admission in MDU
Maharshi Dayanand University provides many UG courses in regular mode and the duration of UG courses is between 1 to 5 year . Here is a list of UG courses that is provided by The University.
The University has 50 seats for B.P.Ed and for admission, students should have a minimum of 45 % marks in B.a/ B.com/B.sc with English as one of the subjects.
MDU provide 120 seats in L.L.B. However the aspirants should meet the eligibility criteria of the University.
University always release their merit list and students are also on the based of the Merit list.
MDU also has 60-60 seats in B.H.M.C.T or in B. Pharma. But to get admission in the University candidates have to follow the Admission Process of the University.
PG Admissions in MDU
For admission in Post Graduation students must have to meet the eligibility Criteria of MDU. To get admission in MDU the candidate must have to give Common Management Entrance Test ( CMAT ). After students will be selected according to their percentages. Then selected candidates have to give a personal interview along with the Writing Ability Test and Group Discussion. The final admission will be done based on their academic record and document verification.
Facilities in MDU University
Maharishi Dayanand University provides a lot of facilities to their students. Not only do they provide good education but they have a number of good facilities which help their students to encourage curricular activities.
MDU Campus
MDU got an A++ by NAAC in 2019 with a rating of 3.44 out of 4. This University stands among the best Universities in India. The University not only provides skillful education. It also has a Campus of 665 Acres. In the area of 665 University have a lot of facilities for students and this facilities helps students achieve their goal.
Dorms
MDU provide dorms for both boys and girls with the capacity of 2500 students . The dorms in University have everything which a student need and the best thing is that dorms have walking distance from University. It became easy for those students who came far from their home , that University have dorms or hostel facility. The University have 10 girls hostel in campus.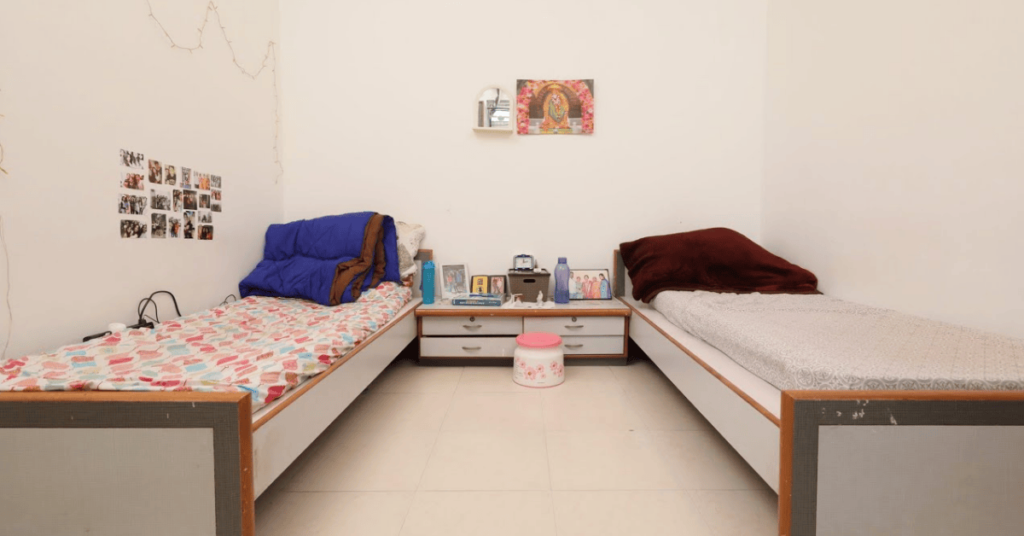 Vivekananad Library in MDU
MDU have a big library hall with a capacity of 963 students. Not only that along with main library, the University has five satellite libraries. Vivekanand library of MDU has more than 3,58,300 books.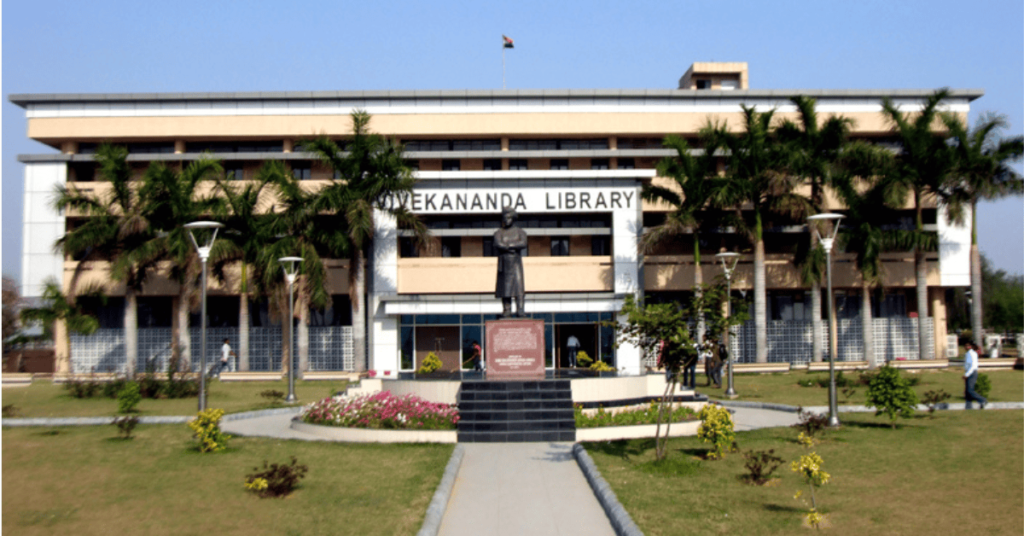 Cafeteria
MDU University has a big cafeteria which provides breakfast and lunch along with snacks . The University cafeteria have a long list of items which is always available in canteen . Not only University gave us a lot of options but they also maintain hygiene in their kitchen because they want to serve best to students.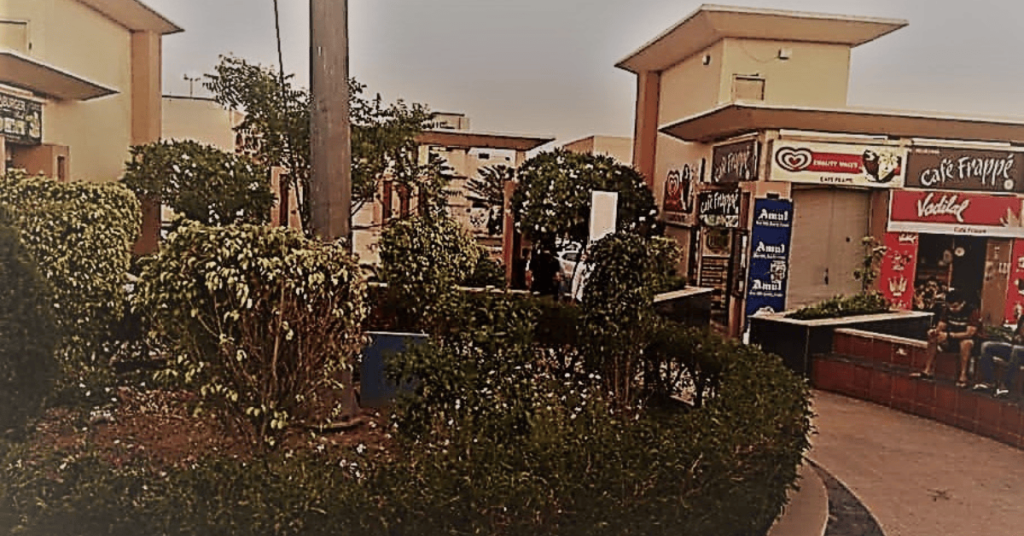 Conference Hall
The University have a spacious Confrence hall . Many National or International programs occurred there . Not only a large hall this conference hall a lot of facilities with tv projector and good quality sound system . This hall have the capacity of more then 1000 students.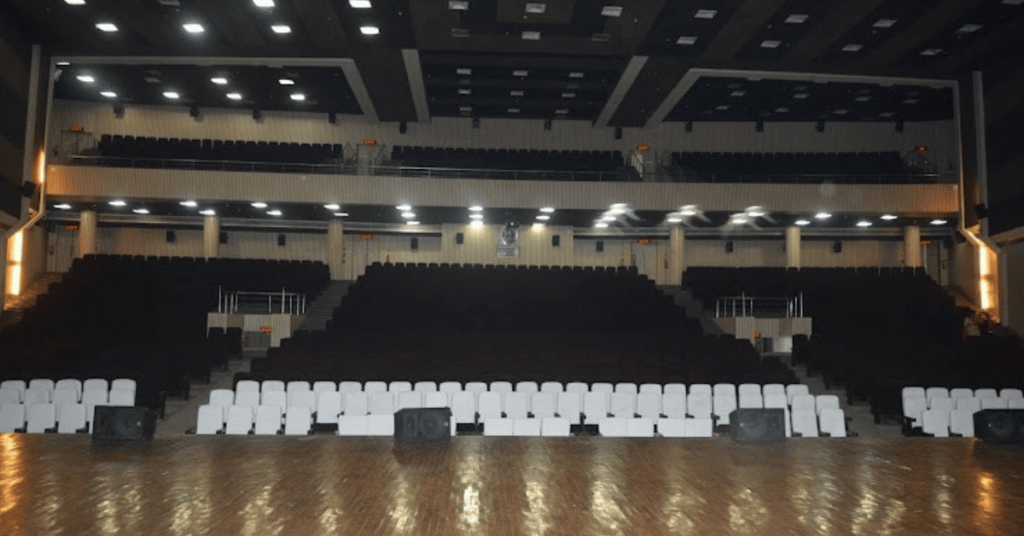 Gym
Maharishi Dayanand University have a well equipped Gym for students. Its a good facility for those students who want to maintain their fitness can take advantage of this gym.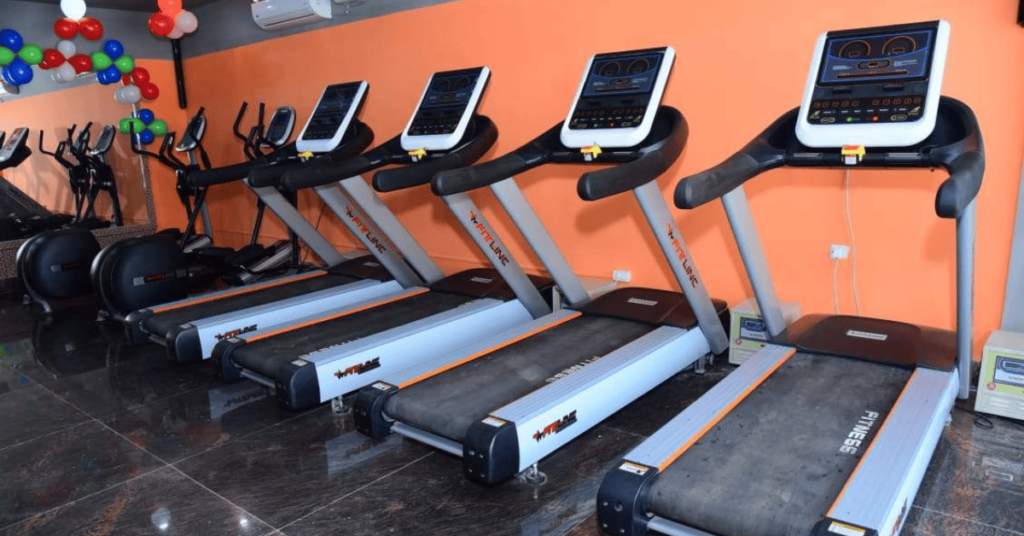 Sports
The University have several sports facilities such as swimming pool, basketball court, boxing hall, kabbadi hall , judo hall etc. MDU Rohtak produce a number of great Athletes and even win many Arjuna and bhim awardees.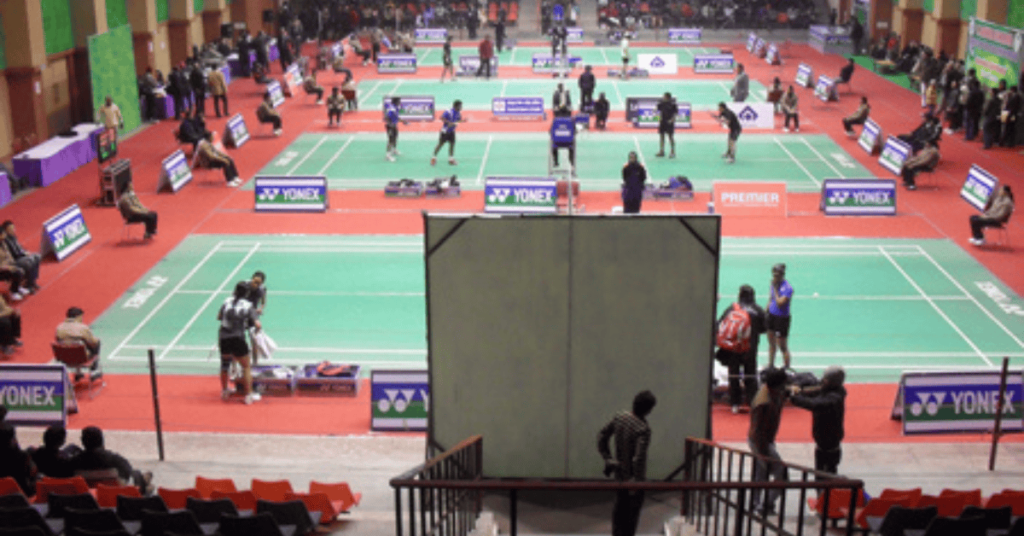 Laboratories
MDU have several departments based laboratories which help students to gain practical knowledge of work. This laboratories is well equipped with professional instructors help students in their work.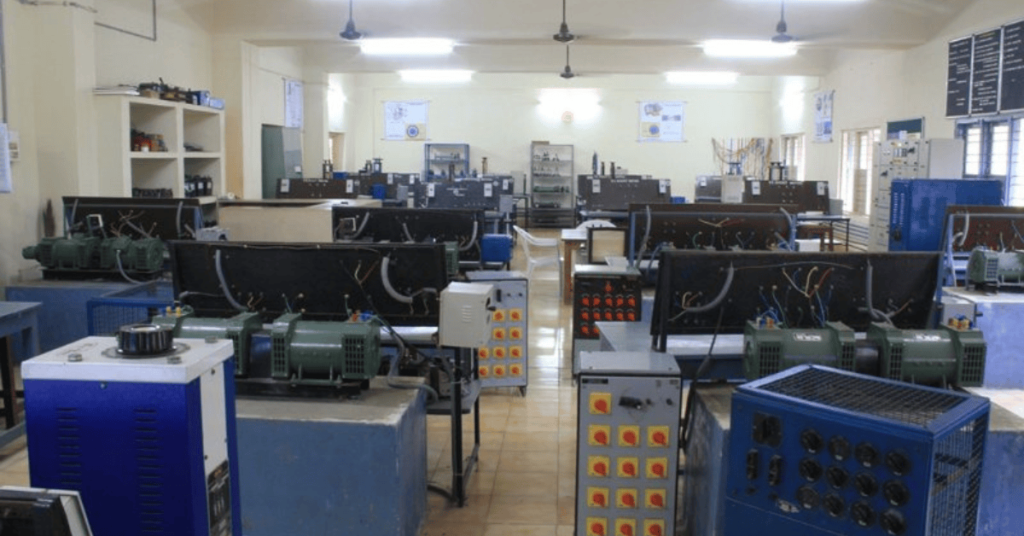 Placement in MDU
MDU hasn't release their annual placement report of 2023 but if take a look on previous years reports then we will find that how the placement rate is increasing in The University. The Highest package of 2022 is 8.2 LPA. The University also have an alumni association.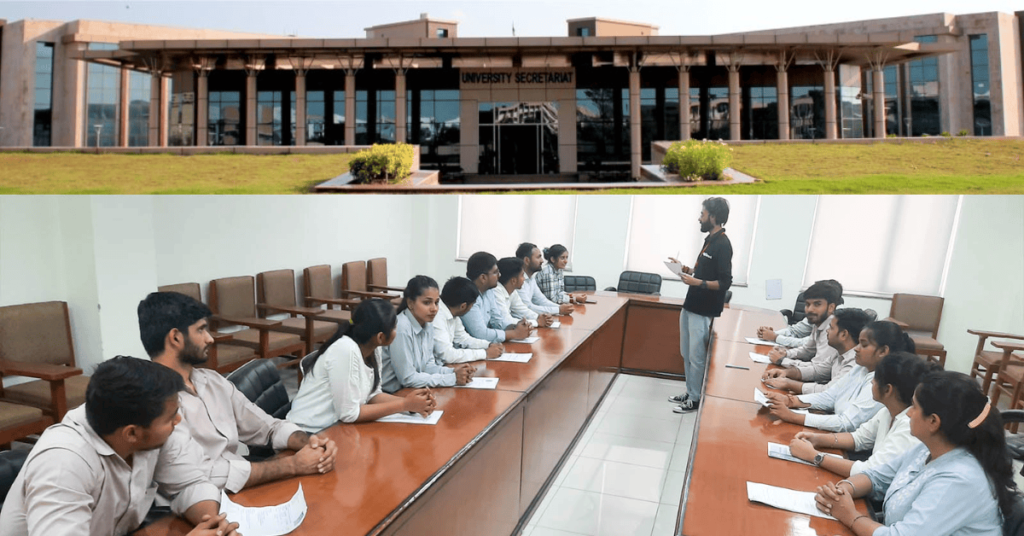 Notable Alumni Of MDU
Sr. No.
Name
Achievement
1
Arvind Kumar
Sharma
Member of Parliament
2
Sakshi Malik
Athlete
3
Jaydeep Ahlawat
Bollywood Actor
4
Geeta Phogat
Wrestler
5
Pawan Kumar
Wrestler
Frequently Asked Questions (FAQs)
1. Which university is better MDU or DU ?
According to latest reports and NAAC servey clearly shows that MDU perform better then DU .
2. Is MDU private or government?
Maharishi Dayanand University is a state government University.
3. Does MDU have hostel facility?
Yes, MDU have hostel facility for both boys and girls.
Read Also: