Dav College for girls Yamunanagar, is establish in 1970. DAV College for girls offers 60 courses across in 14 streams. DAV College have 80% placement rate and more over that the college is also awarded for 'Potential for excellence' by UGC. This college started his journey in 1958 with only four students in arts faculty but look at now , now they have more then 5000 students . College for Girls in Yamunanagar still follow the Vedic values and values of Dayanand Sarswati.
Courses in DAV College For Girls
7 courses ( B.Sc)
6 courses ( B.A)
4 courses ( B.Com)
2 courses ( B.Voc)
1 course ( B.Des)
1 course ( BCA)
4 courses ( MA)
2 courses ( MSC)
1 course ( PGD)
1 course (M.Com)
19 courses ( Diploma)
12 courses ( Certificate)
Facilities in DAV College Campus
DAV College for Girls, Yamunanagar, provides various facilities to its students. There are a number of facilities that help students study in a positive environment. Here are a number of facilities given by the college :
Hostel Facility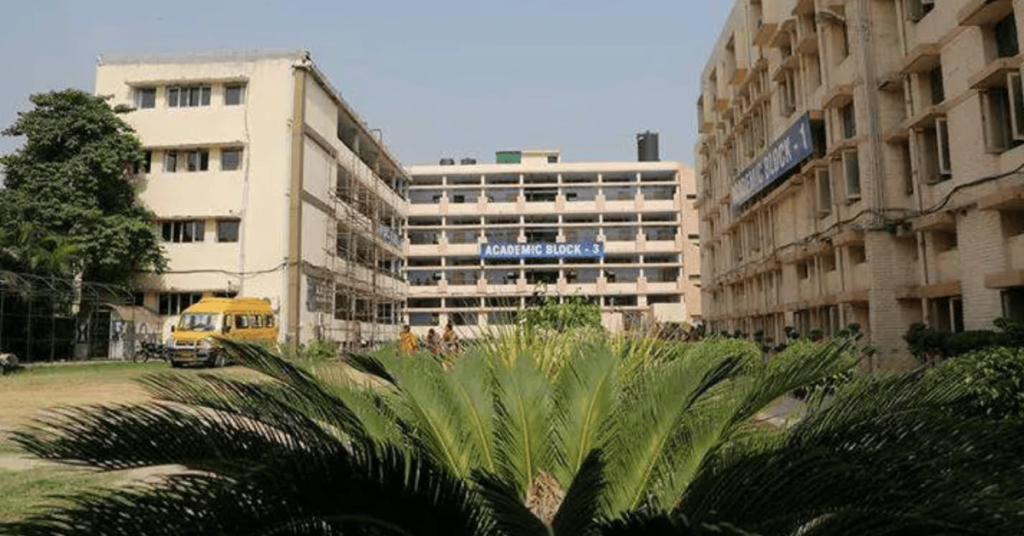 DAV College for Girls has a hostel facility for those students who came far from their houses just to get an education. The environment of the hostel is positive, , the warden is a kind woman who treats girls like her own child . The hostel of DAV College provides hygienic rooms to students as well as teachers.
Swimming Pool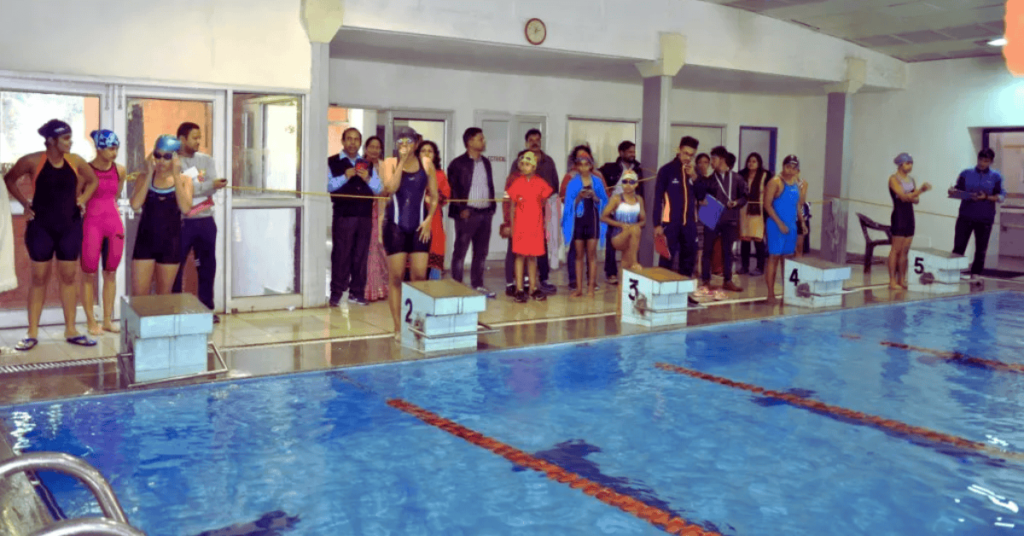 This is the biggest pool in Yamunanagar. Inaugurated on 27, March 2016. This swimming pool is known as another gem in the crown . The pool has professional coaches for training.

Restaurant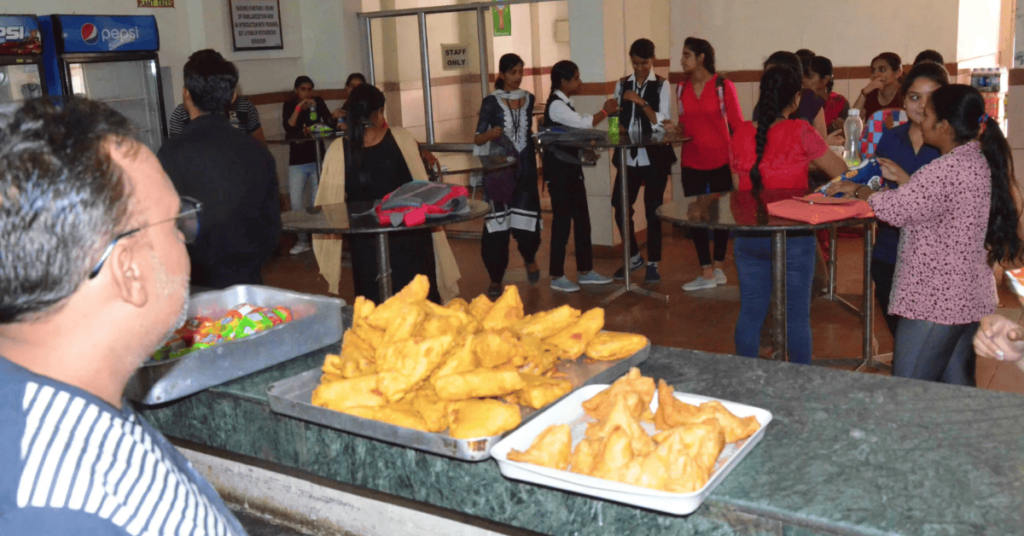 DAV College for girls, Yamunanagar has their own restaurant named bits 'n' bites . The College restaurant is equipped with a large kitchen with a range of equipment like Deep – Freezers,Deep fryer, microwave and packing machine etc. This restaurant also help students of Hospitality Management in their Practicals .

Shooting Range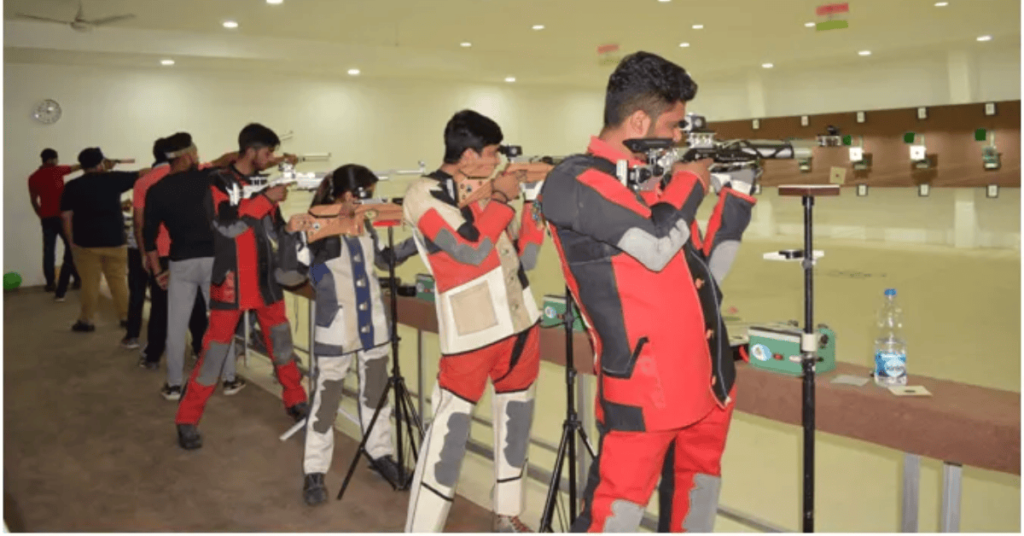 DAV College for girls, Yamunanagar known as the one the best College under Kurukshetra University. College also provides all indoors as well as outdoor games . The shooting academy provide training to potential students and give them a chance to shine .

Library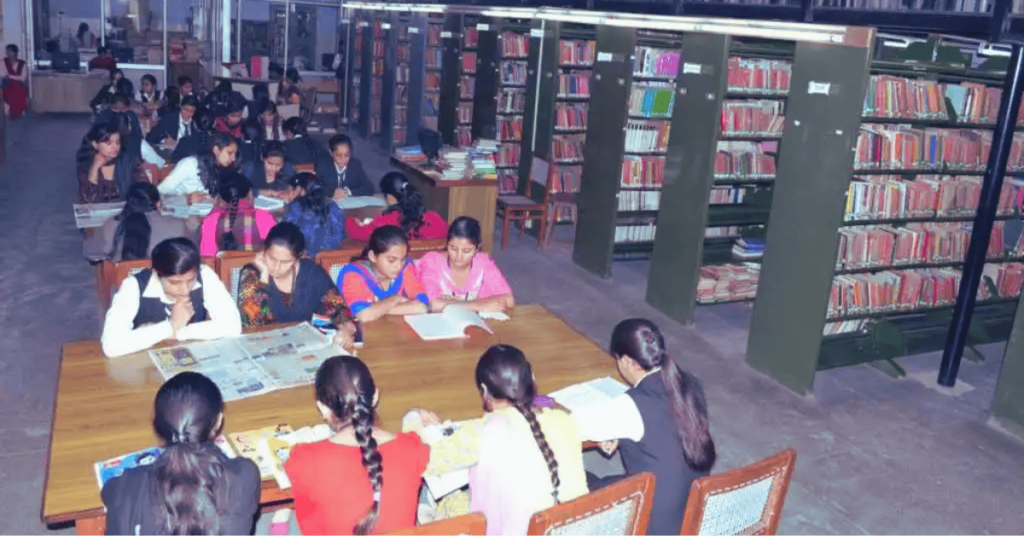 The DAV College for girls have library in College Campus named Dr. Kamlesh Bhandari Memorial Library named after the former Principal of College. It is a full air conditioned and computerized liberary having a large hall for reading. Liberary shelves are full stacked with 52,811 books along with 8 Newspapers 17 magzines and 24 research journels.
Tennis Court In DAV College
Table tennis which we Also known as ping-pong helps us in developing concentration. In College this is played by both students and teachers . Tennis Coaching facility is also provided for kids. The College have a large sports hall with various facilities.
Gym and YOGA Hall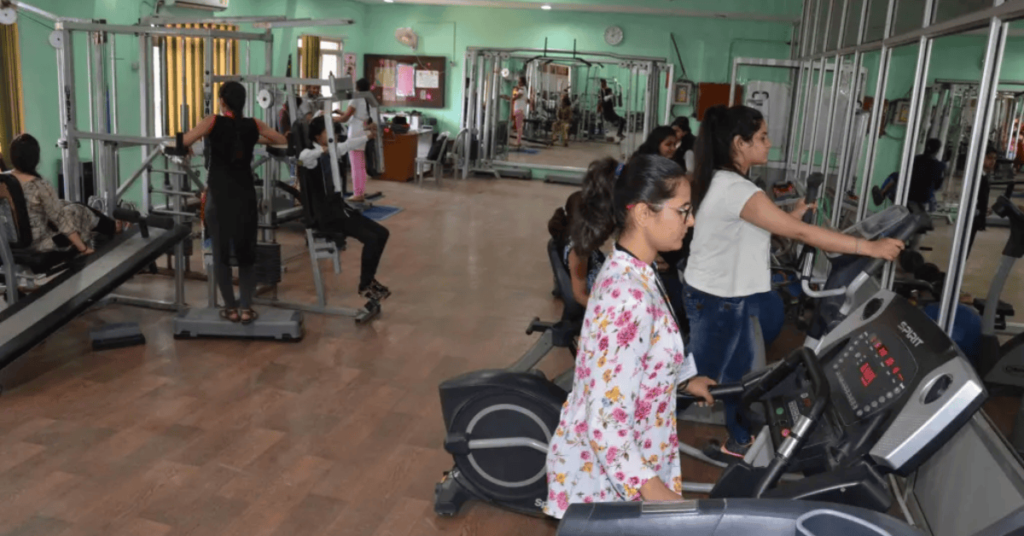 The College also have a Gym and YOGA hall for students . College Gym have latest machinery that ensured better fitness for the students . The YOGA hall of College also have instructors and trainers who are available throughout of the day.

Auditorium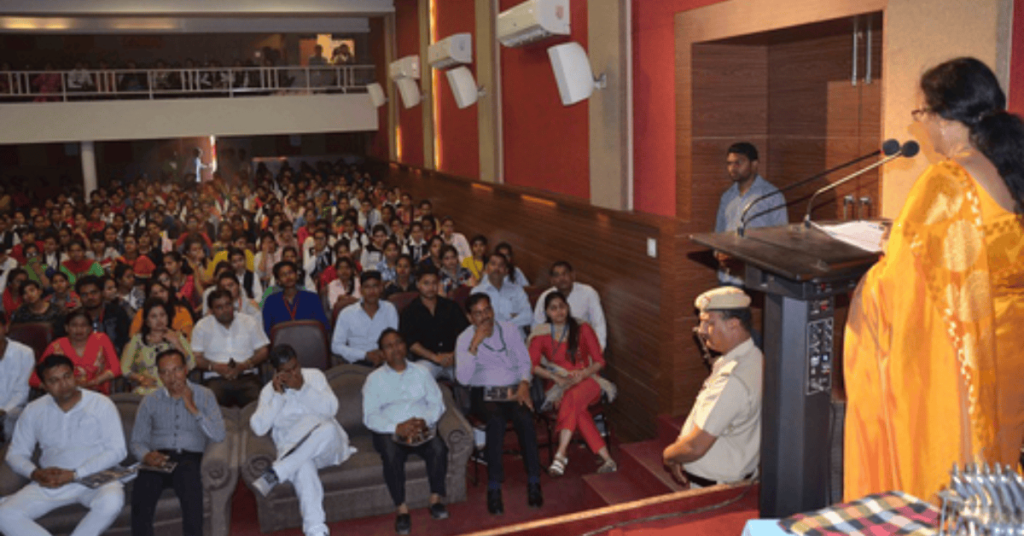 The DAV college for girls, Yamunanagar have a Auditorium with the capacity of 500 people. The Auditorium is design with a modern acoustical design for all types of programs like cultural,dance,orchestra etc.

Fully WiFi Campus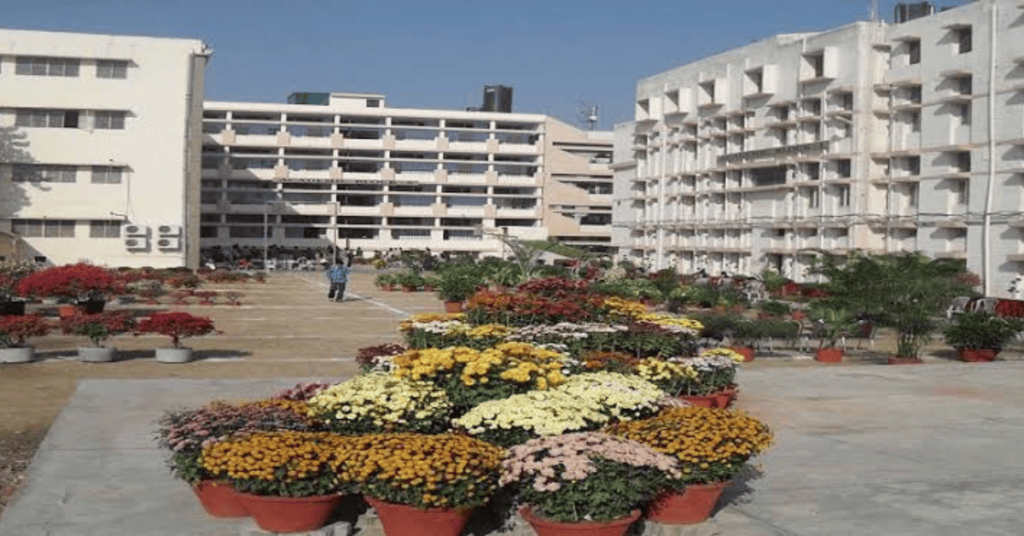 DAV College for girls have a fully wifi campus on 7 Acreas of area. College also provides free wifi to students so they can work without any inconvenience.

Studio of Mass Communication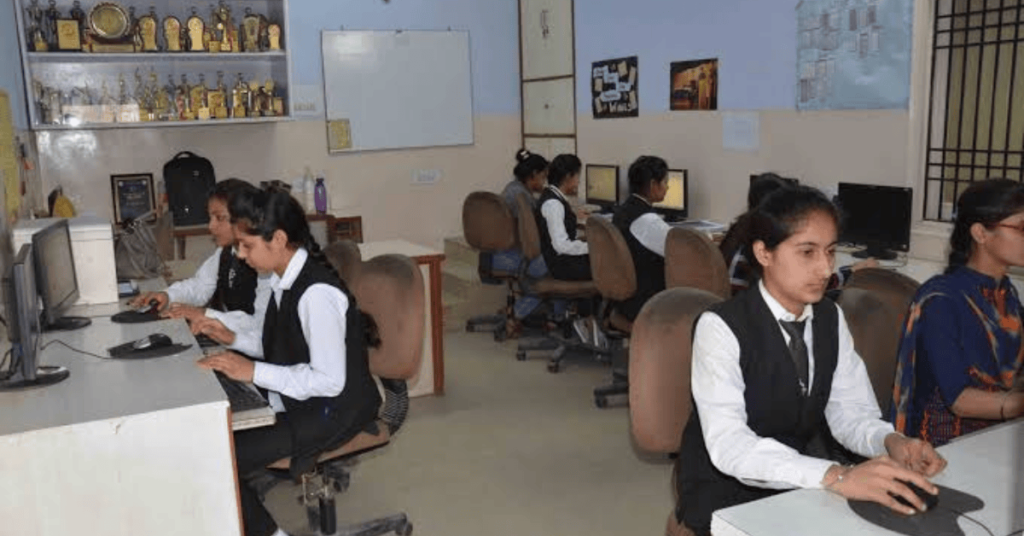 The College also have a fully air conditioned Studio for Mass Communication students . Studio have many equipments which helps students in producing news like Teleprompter, lights and Software for editing. This all equipments plays an important role in students practical works.

Fee Structure of College
Here is the list of courses provided by College along with their duration and fee structure
| Sr. No. | Courses | Duration | Fees |
| --- | --- | --- | --- |
| 1. | B.Sc. | 36 Months | 28.2k-56.9k |
| 2. | B.Com. | 36 Months | 24.8k-50.7k |
| 3. | UG Diploma | 12-36 Months | 12.1k |
| 4. | B.A | 36 Months | 20k-50.6k |
| 5. | BCA | 36 Months | 72.3k |
| 6. | M.Sc. | 26 Months | 28.4k-48k |
| 7. | M.Com | 24 Months | 21.2k |
| 8. | M.A. | 24 Months | 16.4k-21.1k |
| 9. | PG Diploma | 12 Months | 13k-22.6k |
| 10. | B.Voc. | 36 Months | 30.5k-91.3k |
Placement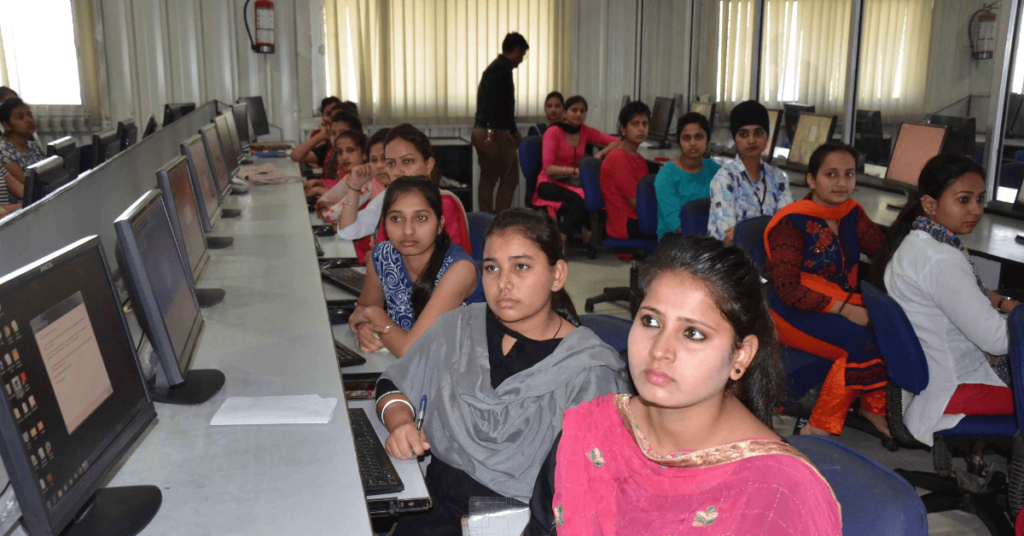 The college also has a placement cell with 90 percent placement possibilities. The placement cell provides opportunities for undergraduate and postgraduate students. They collaborate with reputed companies for the training and placement of students. The cell provides 100 percent of placement assistance to the students of all classes. Even though many multinational companies visit Campus like Wipro, Mahindra, Genpact, etc.
Frequently Asked Questions (FAQs)
1. What is the full form of DAV College Yamunanagar?
DAV stands for Dayanand Anglo – Vedic College Trust and Management Society.
2. What is the minimum percentage required for DAV College?
45%
3. Is Attendance Compulsory at DAV College?
Yes, according to University norms, attendance at 75% of the lectures is mandatory.
---
---